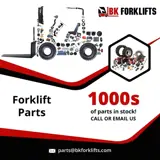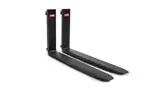 FORKLIFT FORKS
Forklift forks available for all makes/models. Different sizes and lengths to suit all forklifts. Stainless steel forks are also available.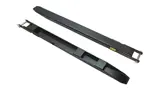 FORKLIFT FORK EXTENSIONS
Various lengths and widths available, suitable for all Forklifts. For further details please get in touch.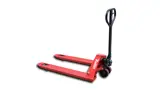 HAND PALLET TRUCKS
Hand pallet trucks both manual and electric powered in stock. With a range of lifting capacities and sizes in stock – please get in touch for further details.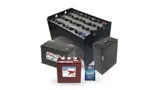 FORKLIFT BATTERIES
Starter batteries and electric forklift batteries available. We can supply and fit on site, please enquire for further details. We also supply Forklift battery chargers.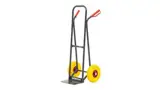 SACK BARROW TRUCKS
Sack Barrow Trucks and other material handling hand operated trucks are available. Sack barrow trucks are supplied with either solid or pneumatic wheels, please get in touch to discuss.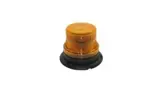 FORKLIFT LIGHTS AND FORKLIFT BEACONS
Forklift safety beacons and forklift lights are available. We are able to fit these items on site, forklift safety kits are also available – please get in touch.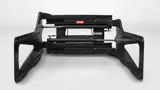 FORKLIFT CLAMPS / FORKLIFT ATTACHMENTS
Forklift clamps for various applications, please get in touch to discuss. Clamps and attachments are suitable for all forklift makes and models.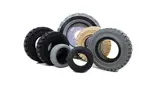 FORKLIFT TYRES
Solid Forklift Tyres, Pneumatic Forklift tyres and non marking Forklift tyres are all available. Forklift tyres can also be fitted on site by our trained forklift engineers.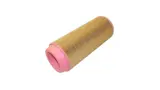 FORKLIFT SERVICE KITS
Forklift Service Kits are available for all makes and models, please get in touch for more specific details. Forklift oil filter, forklift air filter, forklift fuel filter, forklift hydraulic oil, forklift brakes and many more parts are available. We can also arrange to fit on site, by our trained forklift engineers.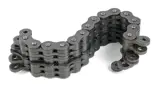 FORKLIFT CHAINS
Forklift chains are available for all makes and models. Please get in touch to discuss specific requirements.
Forklift Parts
Forklift parts are essential components and accessories that make up a forklift's structure and systems. These parts are integral to the proper functioning, safety, and performance of forklifts. Over time, due to wear and tear or damage, certain parts may need replacement to ensure the continued operation of the equipment. Here are some common types of forklift parts:
1. Engine Components:
Spark plugs
Fuel filters
Air filters
Oil filters
Belts
Ignition coils
2. Hydraulic System Parts:
Hydraulic hoses
Hydraulic cylinders
Hydraulic pumps
Control valves
Lift chains
Seal kits
3. Electrical Components:
Batteries
Alternators
Starters
Switches and relays
Lights (headlights, taillights, indicators)
Wiring harnesses
4. Braking System Parts:
Brake pads
Brake shoes
Brake calipers
Brake drums
Brake master cylinders
5. Tires and Wheels:
Tires (pneumatic, cushion, solid)
Wheels
Wheel rims
Tire chains
6. Forks and Attachments:
Forks (standard, custom, extensions)
Attachments (clamps, rotators, side shifters)
Load backrests
Bale clamps
Drum handlers
7. Cooling System Parts:
Radiators
Cooling fans
Thermostats
Water pumps
Coolant hoses
8. Operator Compartment Parts:
Seats and seat belts
Gauges and instruments
Control levers and handles
Operator cabin components
9. Filters and Fluids:
Engine oil
Transmission fluid
Hydraulic oil
Coolant
10. Exhaust System Parts:
11. Mast Components:
Mast rollers
Fork carriage
Mast chains
12. Safety Features:
Backup alarms
Horns
Seat switches
13. Body and Frame Parts:
Body panels
Chassis components
When purchasing forklift parts, it's important to ensure that you are getting high-quality, genuine parts that are compatible with your specific forklift model. Using authentic parts helps maintain the performance, reliability, and safety of your forklift. Many manufacturers and dealers offer authorized parts distribution networks to ensure you get the correct parts for your equipment. Regular maintenance and timely replacement of worn or damaged parts are essential to keep your forklift operating at its best.